China's much anticipated digital currency electronic payment (DCEP) has just entered a primary testing phase with the deployment of various retail apps and partnerships. This launch has prompted much speculation and commentary, especially with China's ambitions to challenge US Dollar Hegemony. The token, which is also referred to as a central bank digital currency (CBDC) has been called a threat to the United State's financial leadership and for many others, it is yet another sign of China's increasing global leadership. On top of this, DCEP will have immense implications on Hong Kong's financial system. Hong Kong is the largest offshore RMB exchange and Over the Counter (OTC) market, with over 600 Billion Yuan held in HK. The introduction of DCEP will greatly impact how the RMB is stored and transferred in Hong Kong

What is China's DCEP?
China's DCEP promises to be a centralized digital currency backed with China's national currency, the Renminbi (RMB). Available through a mobile wallet app, the currency will not be supported by blockchain like most cryptocurrencies, but rather a collection of technologies including distributed ledger technology (DLT).
China's DCEP has two primary functions:
Retail and commercial use – DCEP act largely like regular RMB in terms of digital payment. Offline payments will also be available via NFC payments.
Internal bank transfers (improve the M0 system) and storage of financial assets
Who is behind the DCEP?
The People's Bank of China (PBoC) is the State bank charged with its research. They set up the Digital Currency Research Institute in 2017 to be the main team behind the digital Yuan. Lead by Changchun Mu, the institute's 996 staff members have worked quickly to create the currency since his appointment in September 2019. Alongside, the PBoC and the research institute, other state banks as well as tech giants Alipay and 22 other companies like Tencent, Huawei, and China Merchants Bank are all involved.

Where will it be tested?
The new currency is set to be trialed in four major cities across China. The four chosen cities are Shenzhen, Suzhou, Chengdu, and a smaller city in Hubei Province called Xiong'an. Estimates suggest that trialing will last for 6-12 months. In some cities, trialing has already begun with transport workers in a city in Suzhou set to receive half of their subsidiaries in DCEP payments. Xiong'an will also begin trialing soon, with reports suggesting a focus on retail and food. Beijing and Zhangjiakou are thought to be the next cities to test the currency.
Impact of DCEP on Hong Kong
Hong Kong is not on the list of initial test trial cities for DCEP launch. More likely than not Hong Kong will the first offshore test of DCEP. Currently, Hong Kong is the largest offshore hub for the RenMinBi, with over 600 Billion RMB deposited in the special administrative region. The introduction of DCEP in Hong Kong will improve how the currency is stored in Hong Kong banks – making it easier to store the digital currency. On top of this, we expect local services such as Hui Brothers exchange to be able to exchange DCEP over-the-counter.
Pilot Institutions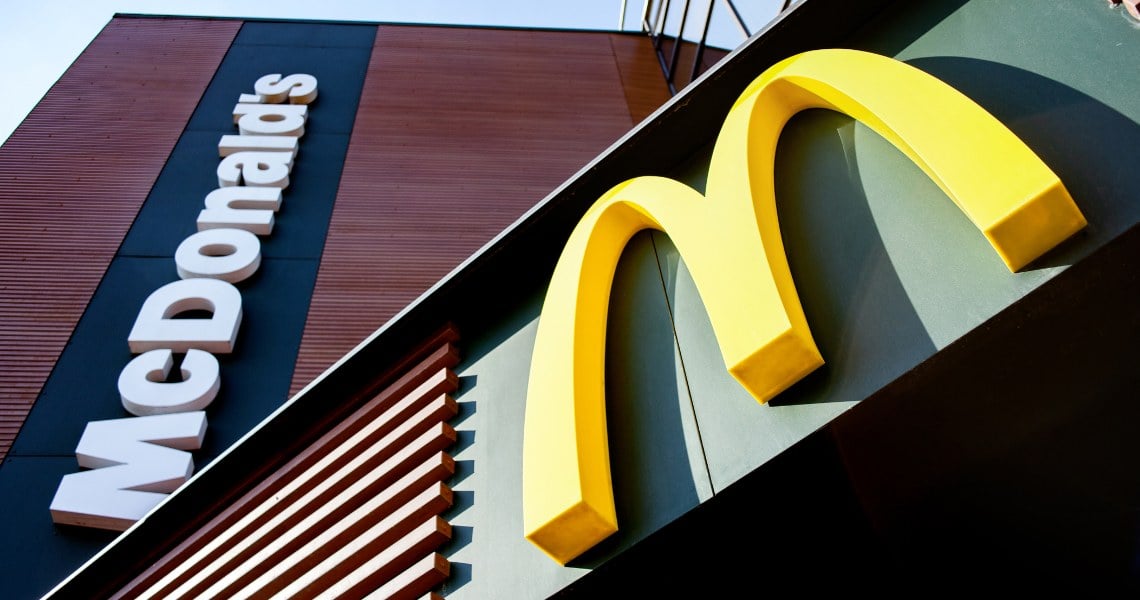 Since the DCEP announcement, a string of stories has begun touting various pilot institutions involved in its implementation. In terms of banks, the China Construction Bank, the Agricultural Bank of China, Bank of China, and the Industrial and Commercial Bank of China are all testing the currency. Telecommunication companies, China Mobile, China Telecom, and China Unicom are all testing too. In terms of companies onboard for its implementation, 19 have already signed up, with US companies, McDonald's, Subway, and Starbucks highlights of the 19 strong list.

How to use DCEP?
With digital payment already a way of life in China, many have questioned how the DCEP will compete. The answer to that is, it won't. That's because the Chinese government has mandated competitors Wechat, Alipay, and Apple pay to integrate the token. Huawei is also rumored to be a pilot institution, with images circulating of the DCEP onboard its Huaweipay app. Reminder: DCEP is not for speculation and is unavailable on cryptocurrency exchanges.

Wallet App
Local media reports have revealed some details on the wallet app used to carry the DCEP. Images of the app have been leaked online and they suggest that the DCEP wallet will have many key functions including digital asset exchange, wallet management, ability to look up past transactions. Payments can be done via QR code, remittances, and mobile payments.
Another key feature that deserves some attention is its usage of NFC (near field communication) based payment options. This means users can pay whilst offline and with a single tap.

Implications of DCEP
This secondary function of the DCEP which is for inter-banking transfers and settlements has implications politically. Xu Yuan, Professor at Peking University's national development research institute, told CCTV that: "from the perspective of central bank supervision, future forms of finance, payment, business and social governance etc, this is the biggest thing ever."

The usage for internal bank transfers could become international, threatening the dominance of the dollar in terms of international banking, meaning US sanctions hold less weight. Reports have suggested that the DCEP could be pushed out along the Belt and Road initiative which is 70 countries strong. "A sovereign digital currency provides a functional alternative to the dollar settlement system", a ChinaDaily report said last week, highlighting China's intentions clearly.